Guided tours of the Lake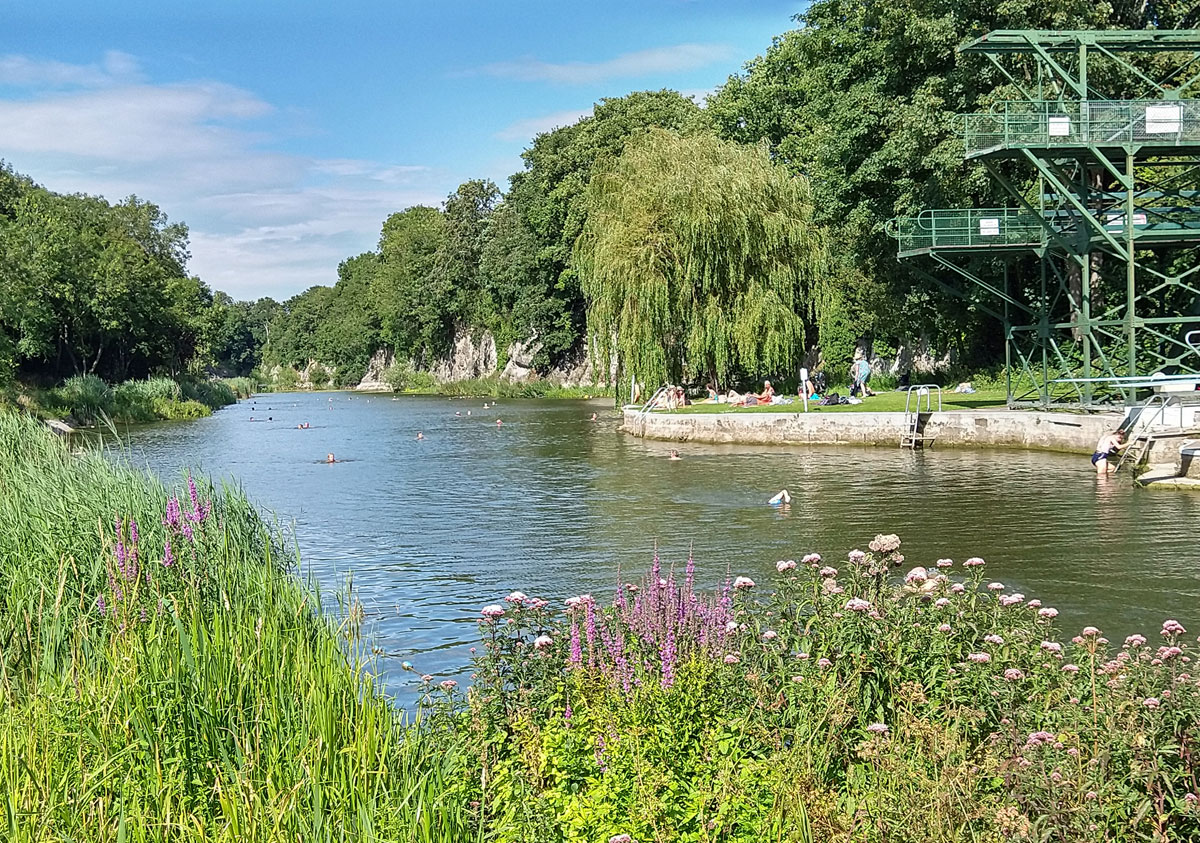 Guided tours of the Lake will take place throughout the summer swimming season (June to September). Guided tours are open to members, their guests and the general public and groups.
Tours will last approximately 1.5 hours and will primarily cover the history of the Lake through the years, as well as the wonderful flora and fauna that inhabits the site. We will walk along the normally restricted boardwalks where you may spot some larger fish, see the white lily beds, and even glimpse our resident heron or kingfisher!
Tours will generally take place over the first weekend of each month (June, July, August and September). Group visits can be arrange on other dates with prior arrangement.
Due to the uneven terrain these tours are unfortunately unsuitable for wheelchair users, mobility scooters and other mobility aids. However, please do get in touch as adapted tours can be arranged on request. Unfortunately, no children under 8, buggies or babies are allowed.
Refreshments will be provided at the end of the tour with a chance to look at some of our wonderful archive photos.  Copies of  "The Lake"  book by Susie Parr will be available for purchase.
Please ensure you wear sensible footwear and suitable attire if rain is forecast. Care should be taken walking around the grounds as there are some uneven areas and trip hazards. The paths can be slippery after rain.
For further information on dates etc, please contact us via our contact page