Henleaze Swimming Club is a charitable company limited by guarantee, incorporated on 8th September 2009 and registered as a charity on 10th November 2009.
The Club owns and operates the site known as Henleaze Lake.
Objectives and  Activities
The objects of the Charity are: 
To promote the health of the inhabitants of Bristol and the surrounding area by providing facilities for open water swimming and such other facilities for healthy exercise as the Executive Committee shall from time to time determine.
To provide or assist in the provision of open water swimming and other facilities in the interests of social  welfare for recreation or other leisure time occupation, such facilities being provided at Henleaze Lake for the benefit of the inhabitants of Bristol and the surrounding area with the object of improving their conditions of life.
Management
The affairs of the Club are managed by the Club's Executive Committee consisting of voluntary trustees and a non-executive Operation manager. Day to day running of the Lake is undertaken by the General Manager, Deputy Manager  and Superintendents.
Club Memorandum and Articles of Association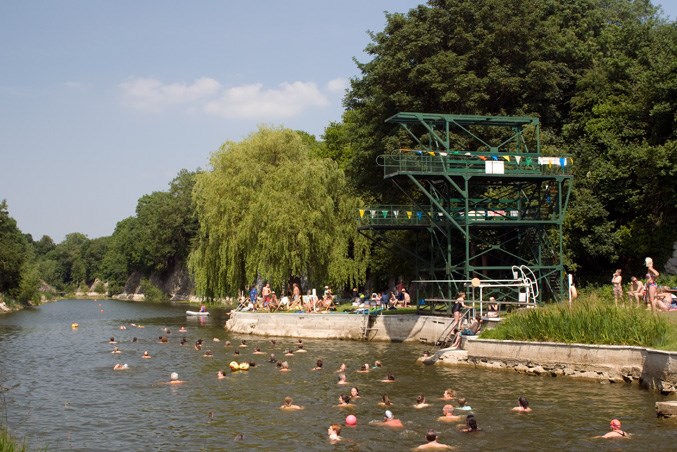 Long Swim event at the Lake (photo: Mark Thompson)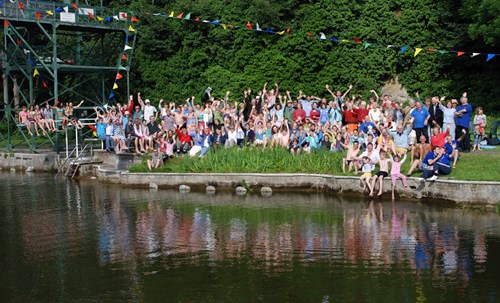 Mid summers event (photo: Mark Thompson)